Résumé
Director of Marketing with a solid international experience and a focus on business transformation, new propositions launches and CRM development. 20+ years B2B and B2C experience in 3 European countries and in a variety of marketplaces such as publishing, business services, education, recruitment, non-for-profit and digital services.

Expériences professionnelles
Marketing consultant
AUGALUPE INTERNATIONAL CONSULTING , London
De Mars 2018 à Aujourd'hui
Director of marketing
TES Global , London
De Février 2015 à Mars 2018
Reporting to the CCO, in charge of defining and delivering the marketing strategy that supports the transition from a successful education print UK business into a global education tech business. Leadership of a 5 FTE team. Budget of £1M+.
Marketing consultant
International School of Helsinki , Helsinki - INTERIM
De Octobre 2011 à Juin 2015
Overhauled the school's communication and marketing strategy as a consultant; Elected Board member in charge of governance, Head of School Appraisal, strategic planning (budget of 5M€) and new Head of School recruitment.
Npd manager
Which? , London
De Octobre 2007 à Juillet 2011
Defined and launched new digital and service-led product strategies to support the business transition to the largest consumer body in the UK, with a target of 2 launches per year. Leadership of 1 FTE, as well as dotted line over 3 consultants.
Marketing director
SODEXO , Issy les moulineaux cedex 9
De Septembre 2006 à Juillet 2007
Developed and implemented the marketing strategy and plan for the launch of a new multi-retailer gift voucher and of an online loyalty scheme. Leadership of 1 FTE, as well as dotted line over 2 project-managers. Budget of £250K.
Marketing & communications manager
SODEXO , Puteaux cedex
De Septembre 2000 à Juin 2006
Implemented the marketing acquisition and retention strategy, supported the re-branding and advised the Executive Board on internal / external communications strategy and Brand development. Leadership of a 2FTE team. Budget of £500K.
Marketing & communications executive
LAFARGE HOLCIM , Paris
De Août 1996 à Juillet 2000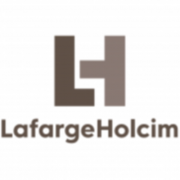 Responsible for all marketing and communications tools for 500+ products, including the annual update and publishing of the products catalogue, the organisation of trade shows and key client incentive trips to visit research centres and factories both locally and abroad.

Formations complémentaires
BA
Trinity University - International Relations
1988 à 1990
Master
Sorbonne - Political and Business Marketing / Communication
1997 à 1998
BA
Neoma - Marketing
1990 à 1992
Français - Langue maternelle
Portugais - Courant
Espagnol - Notions
Italien - Notions
Compétences
Customer acquisition strategy
Multi-channel engagement plan