Résumé
I am a curious, problem-solving, team-oriented, and ambitious French undergraduate student who is interested in acquiring the skills necessary to effectively manage innovation in existing companies and/or to successfully launch new ideas.

I have been accepted into the prestigious Babson Master in Entrepreneurial Leadership Program at the F.W. Olin Graduate School of Business at Babson College.

I previously obtained a double bachelor's degree in International Management from Neoma Business School (Reims, France) and the University of International Business and Economics 对外经济贸易大学 (Beijing, China). My experience in China offered me the right balance between strong business skills and personal development. Indeed, I greatly benefited from the international environment there and I enjoyed being involved in Chinese cultural life: it was an absolutely great way to develop in a challenging place of innovation. My dual degree has been the first rewarding step in my entrepreneurial journey, but I look forward to learning much more, continuing to grow and develop. Indeed, I would like to specialize in entrepreneurship, the field I am most passionate about. My long-term "dream" is to create and develop my own business.

If you require any further information, do not hesitate to contact me. I can be reached anytime via email at alexandre.niazibamehr@neoma-alumni.com
Expériences professionnelles
Brand ambassador
TLA Rocks , Nottingham - AUTRES
De Septembre 2020 à Décembre 2020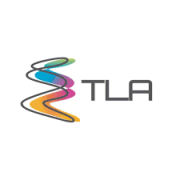 This experience was completely out of my comfort zone, which was part of the reason I gained so much from it. During my time at TLA, I had incredible opportunities to learn sales, entrepreneurship and build transferable skills. I represented some of the UK's leading brands such as Shell Energy, HelloFresh, The Modern Milkman, and Battersea (fundraising).

As a human representation of a brand, I: ✓ Developed a positive business image and increased sales by interacting effectively with consumers. ✓ Achieved established sales goals and quotas within a prescribed territory in a challenging and fast-paced environment. ✓ Performed consultative selling skills to identify opportunities, overcome objections, and close sales. ✓ Evaluated customers' existing and potential product needs and made recommendations. ✓ Worked closely with Direct Sales Leadership to establish individual goals, objectives, and action plans designed to attain company, departmental, and personal objectives.
Fleet manager's assistant
Renault Asia Pacific Limited , Causeway bay - STAGE
De Janvier 2019 à Juillet 2019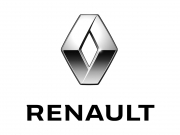 Under the supervision of the Fleet Manager, and with the full support of the other countries, I: ✓ Contributed to business operational efficiency. ✓ Coordinated and monitored import/export activities, the efficiency of production, and delivery flow in collaboration with an international cross-functional team (anticipating potential risks). ✓ Determined new market opportunities in China), thanks to a consumer behavior survey (Psyma), for market expansion (EV and LCV) to reduce exposure to market risk. ✓ Compared both web and mobile sites of all Renault's competitors in China, to recommend improvements by interpreting and answering to users' needs. ✓ Followed up daily operational activities, and when problems arose, successfully reacted to them.
Customer service agent
BRED Banque Populaire , Creteil - CDD
De Juillet 2016 à Août 2016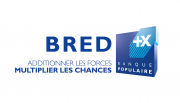 Assisting the Front Office Manager, acting as the first point of contact for customers, I: ✓ Managed the daily customers' complaints and needs. ✓ By interpreting customers' online feedback, I recommended concrete optimization proposals leading to increase user experience by 40%. ✓ Ensured the customer database was up to date.
Business developer's assistant
CALOON , Paris - STAGE
De Juin 2015 à Décembre 2015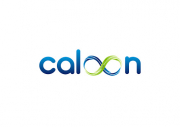 I directly reported to the Business Developer Manager and cooperated with all the departments of the company, we were responsible for the sustainable development of the business: ✓ Built a new operational process for all buildings in operation, enabling real-time tracking of energy performance and ensuring accountability and clarity of outcomes throughout the organization. ✓ Assisted my Manager with the daily operational missions (negotiations, relations with suppliers, prospecting for new clients, and suppliers).
Communal employee
VAUJANY City Hall , Vaujany - CDD
De Juillet 2012 à Août 2014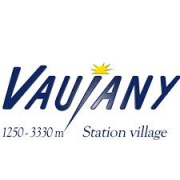 ✓ Was responsible for the maintenance of medium and high mountain paths. ✓ Managed social, cultural, and sports events logistics (Tour de France). ✓ Mentored and trained a team of 4 new seasonal workers.
Formations complémentaires
Bachelor's degree International Business Management
NEOMA Business School
2014 à 2016
(Taught in French)
→ Management, Marketing, Accounting, Economics, Negotiation, Corporate Social Responsibility…
Bachelor's degree Business Administration
University of International Business and Economics (UIBE) 对外经济贸易大学
2016 à 2019
(Taught in Chinese)
→ Cross-Cultural Management, MIS, Supply Chain, Consumer Behavior, Finance…
Intensive Chinese Language
Southwestern University of Finance and Economics 西南财经大学
2019 à 2020
I honed my Mandarin (HSK 6 preparation) while preparing for the GMAT and TOEFL to enhance my Masters in Entrepreneurship applications.
Master of Science in Management in Entrepreneurial Leadership (MSEL)
Babson F.W. Olin Graduate School of Business
2021 à 2021
Chinois - Courant
Anglais - Courant
Espagnol - Notions
Français - Langue maternelle
Centres d'intérêt
• Took part in the Rio Carnival Parade. • Hobbies: Thai Boxing
Swimming
Music (Drum)
Cooking
High mountain activities
Travelling (USA
Canada
South Africa
Brazil
Mongolia
Qatar
…). • Captain of soccer team for 10 years.