Résumé
As a business developement manager in a European team, my role requires to communicate with IT, legal, financial and end-user stakeholders to deploy a new app-based device. I am a key interlocutor between customers, sales representatives and marketing. In the past positions, I have worked as project manager and business analyst in Healthcare, IT and organization.
I am specialized in Healthcare IT and able to change professional field, as a holder of an executive MBA. Change projects, customer-facing, interaction with development teams perfectly suit me.
Expériences professionnelles
It healthcare consultant
MEDTRONIC France SAS , Boulogne billancourt - CDD
De Octobre 2018 à Aujourd'hui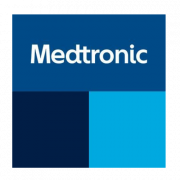 • Set up an operational structure for the deployment of Smartsync, new programmer and analyzer for stimulation systems - official launch in March 2019.
• Recruit my collaborator.
• Technical presentation and deployment of Smartsync to IT and physicians.
• Working in partnership with sales representatives.
• Direct reporting to European deployment management and sales managers in France.
• Implementation of a sharepoint reference for our customers, and redaction of process mapping.
• Punctual help to my colleagues in the UK and Belgium.

Executive mba - formation professionnelle
FONGECIF ÎLE DE FRANCE , Paris - CDD
De Avril 2017 à Juin 2018
Préparation de l'entrée en MBA
Monter un dossier de prise en charge Fongecif IDF
Déplacement USA / Vietnam entre les sessions de cours
Chef de projet
CGM MEDICAL , Nanterre - CDI
De Janvier 2014 à Mars 2017
Analyse des besoins client en développement logiciel, quantification du développement en 'jours homme'. Interface entre client et équipe de développement. Mise en place et suivi du projet.
Laboratoires médicaux clients : Mise à jour des SI après rédaction du cahier des charges et de l'offre correspondante avec le client.
Vsl
MINISTÈRE DES ARMÉES , Paris - CDD
De Février 1996 à Janvier 1998
Formations complémentaires
Ingénieur
CNAM - SCIENCES DE LA VIE
1996 à 2002
Executive MBA
Neoma - Management
2017 à 2018
Anglais - Courant
Espagnol - Notions
Compétences
transformation consulting
Transformation organisationnelle
International Project Management
Centres d'intérêt
Arts martiaux
vo co truyen
rugby
compétition
Découverte des autres cultures à travers le monde.