Résumé
Looking for opportunities in Business Development in London
Expériences professionnelles
Consultante formatrice
CRECI CONSULTANTS , Paris
De Mars 2019 à Aujourd'hui
sales area manager
SIMONE PERELE , Londres
De Janvier 2018 à Février 2019
Category manager assistant - sales development - promotion & merchandising
BONDUELLE , Villeneuve d'ascq
De Février 2017 à Août 2017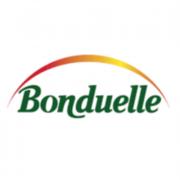 Promotion:
-Following and analyzing data Panel: IRI, Nielsen, Kantar and A3 Distribution to measure promotional performance. Collaborative work with providers to implement new tools and priorities.
-Develop he promotional strategy: dashboards, analysis tools.
Objective: To track the promotional performance of Bonduelle and its competitors at distributors.
- Implementation of control performance tools
-Management of Bonduelle and Cassegrain promotions, animations and points of sales advertising.
-Development of the promotional calendar for the year 2018. Transversal work with marketing and sales account managers.
Merchandising:
-Training to merchandising software (Planomanager)
CSR:
- Participation in the implementation of a social business of Bonduelle with the Restos du Cœur and work on the implementation of the culinary activity component of the project.


Volet promotion:
-Suivi et analyse des données Panel : IRI, Nielsen, Kantar et A3 Distribution afin de mesurer les performances promotionnelles. Travail collaboratif avec les prestataires pour mettre en place de nouveaux outils et priorités.
-Refonte de la stratégie promotionnelle : élaboration de tableaux de bord, outils d'analyse.
Objectif: traquer les performances promotionnelles de Bonduelle et de ses concurrents chez les distributeurs.
-Mise en place d'outils de contrôle des NIP
-Gestion des temps forts promotionnels Bonduelle et Cassegrain, animations des points de vente.
-Elaboration du calendrier promotionnel pour l'année 2018
Volet Merchandising:
-Formation au logiciel merchandising (Planomanager)
Volet RSE:
-RSE : Participation à la mise en œuvre d'un social business de Bonduelle avec les Restos du Cœur et travail sur la mise en place du volet activité culinaire du projet.




Parcours officiels
NEOMA – Programme Grande Ecole