Résumé
Fresh Graduate with a French-German Profile, I'm looking for a permanent position in the Investment Banking Industry, e.g. :
- Corporate Finance Analyst ( M&A, ECM, DCM);
- Private Equity Analyst
- Investment management, Analyst.
Team player, eager to learn and communicative, I'm always excited and passionate when it comes to evolve in challenging and international environment.

Expériences professionnelles
Real estate m&a analyst - vie
SOCIETE GENERALE CIB , Francfort - VIE
De Janvier 2019 à Aujourd'hui

Real estate m&a analyst
SOCIETE GENERALE CIB , La defense
De Septembre 2018 à Décembre 2018

Equity research intern - equity brokerage
Hauck & Aufhäuser Privatbankers , Hamburg - STAGE
De Janvier 2018 à Août 2018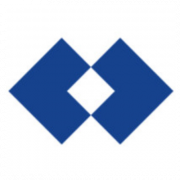 •Contributed to the analysis and valuation of covered companies
•Took part in some roadshows
•Supported the Head of Equities and the ECM Analyst (Pitch-books, Stock-picking presentation…)
Junior financial controller - petit bateau central europe
PETIT BATEAU , Frankfurt am main - STAGE
De Janvier 2016 à Décembre 2016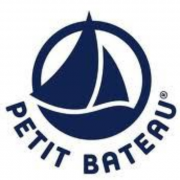 •Produced and analysed the monthly reporting and turnover estimation
•Monitored the project of Petit Bateau's P&Lreshaping
•Replaced both the CFO and HR manager for amonth
•Improved and created management tools
Responsible for marketing analysis & executive assistant
Desouche SARL , Le perreux-sur-marne - STAGE
De Mai 2015 à Août 2015
•Carried out a marketing and competitive analysis based on 4-year financial performance
•Launched and followed a recruitment campaign
•Prepared the phytosanitary Audit
•Processed a public tender
Project manager & member of quality department
ALTEO CONSEIL , Mont-saint-aignan - AUTRES
De Octobre 2014 à Mai 2015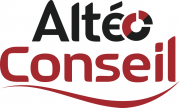 •Led surveys and teams in limited time
•Dealt with a perception survey for a worldwide petrochemical company
Formation complémentaire
Exchange Semester
Singapore Management University - Finance
0000 à 2017
6 months spent in Singapore.

Class attended : Corporate Finance ; Corporate Banking ; International Economics ; Corporate Communication

Countries visited: Malaysia (6 days), Myanmar (12 days), Thailand (5 days), Cambodia (5 days)
Parcours officiels
NEOMA – Programme Grande Ecole

Français - Langue maternelle
Allemand - Courant
Anglais - Courant
Centres d'intérêt
Environment
Education
Culture