Résumé
Seize années d'expérience dans le textile (fast-fashion et luxe) du développement produit au retailing /marketing.

Points forts : Forte sensibilité produit, image de marque et expérience client.
Expérience en environnement international et multiculturel (Chine, Singapour, Hong Kong)
Maîtrise courante de l'anglais et du chinois (mandarin)
Expériences professionnelles
Responsable national concept et visuel
C & A FRANCE , Paris - CDI
Depuis le 01 novembre 2010
Visual Merchandising
• Defines national VIM strategy and requirements, local adaptation of European VIM guidelines.
• Responsible for the on-going alignment with central Retail Operations Department on:
* VIM standards,
* Current VIM projects,
* Local VIM challenges.

Store concept
• Planning of new stores as well as refurbishments with integration of the commercial needs.
• Definition of store layouts and adjacencies within European framework.

Project management
• Ensures cross functional work procedures.
• Sets realistic timing and budget planning.
• Guarantees consistency between the communication, VIM, and selling departments.

Management
• Accountable for national VIM talents and their management.
• Coordinates all activities within VIM team.
Marketing manager
ORSAY , Singapour - CDI
De Septembre 2007 à Février 2010
Product development manager
ORSAY CHINA LTD , Shanghai
De Septembre 2005 à Août 2007
Product development manager
ASOP - Singapore office , Singapore
De Avril 2004 à Août 2005
Distribution coordinator
LACOSTE , Shanghai
De Septembre 2001 à Août 2003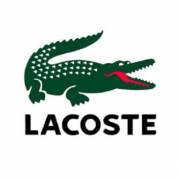 Formation complémentaire
Classe Preparatoire HEC Lycee Carnot (75)
SCIENCES ECONOMIQUES
0000 à