Résumé
16 years of experience around consulting (Management, Strategy and Organization) and business development in banking and insurance industries.

I have got experience in project management as well as in operational and commercial functions.
I developed expertise around :
- Organization,
- Change Management,
- Relationship Management : retention of a portfolio of financial institutions, development of sales and monitoring the quality of service.
My whole experience allows me to understand issues and best practices in banking and financial sector.

Specialities : Business development;
Digital transformation : Innovating business model, Innovation & Creativity, Design Thinking
Organization : Optimization of processes & reorganization of directions and departments; Outsourcing
Change Management : Agile Change, Collaboration & Co-construction, Empowerment, Experimentation, Anchorage;
Customer Relationship Management : Customer Relations strategy, Customer itineraries, Customer oriented Organization, Customer Assistance, Account Management and Quality Management;
Strategy : mid-term strategic plans and change management;
Project management and team management;
Human Ressources & Management : Mobilizing to develop business, HR efficiency, compentences &
remuneration;
Training : Project Management and Organization.
Expériences professionnelles
Directrice conseil et associée fondatrice
TALAN , Paris
Depuis le 21 février 2019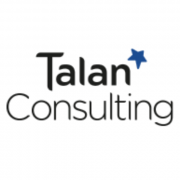 Member of the executive Committee of SILTEA as Director, it includes Business Development, HR, Communication and Talent Development

In charge of two business lines : Organisation Consulting and Investors Services

- Management and Organization Consulting
- Business Development
- Management of 2 business lines dedicated to investment services (private banking, e-banking, asset management, account keeping and custody ) and to organization & management consulting

Siltea works with key actors of Banking & Finance Industries

Clients : ING, Natixis Assurances, Natixis Payment Solutions, Natixis EuroTitres, Groupe BRED, CE Ile de France, BNP Personal Investors, BNP Retail Opérations, Banque de France, CA Assurances, Crédit Mutuel Arkea
Director in banking and insurance services
TALAN , Paris - CDI
De Mai 2011 à Septembre 2020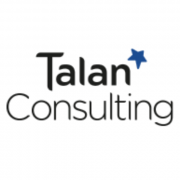 Member of the executive Committee of SILTEA as Director, it includes Business Development, HR, Communication and Talent Development

In charge of two business lines : Organisation Consulting and Investors Services

- Management and Organization Consulting
- Business Development
- Management of 2 business lines dedicated to investment services (private banking, e-banking, asset management, account keeping and custody ) and to organization & management consulting

Siltea works with key actors of Banking & Finance Industries

Clients : ING, Natixis Assurances, Natixis Payment Solutions, Natixis EuroTitres, Groupe BRED, CE Ile de France, BNP Personal Investors, BNP Retail Opérations, Banque de France, CA Assurances, Crédit Mutuel Arkea
Responsable du service clients institutionnels
Procapital Securities Services , Puteaux - CDI
De Mars 2008 à Mai 2011
Customer Relationship Management and Account Management for asset managers, online brokers and private and retail banks
Project manager of the ceo
BANQUE PRIVEE EUROPEENNE , Paris - CDI
De Juillet 2005 à Mars 2008
Appointed by the CEO to lead strategic and transversal projects
Senior consultant in banking and insurance services
TREND CONSULTANTS , Levallois-perret - CDI
De Avril 2001 à Juillet 2005
- Organization projects and transversal projects / change management
- Development of new service delivery and prospecting actions.
- Training on Project Management
Anglais - Courant
Allemand - Notions
Compétences
Transformation organisationnelle
Amélioration continue de processus
efficacité opérationnelle
services aux investisseurs
Performance et Excellence Opérationnelle
Executive & Business Coaching
Business Process Management
Business Process Outsoucing
Centres d'intérêt
Danse : rock
salsa cubaine
tango argentin Opéra
Chant lyrique
Piano Voix Romans historiques et biographies Randonnées