Situation professionnelle
Souhait professionnel
Experience
Jeune diplômé(e)
Rémuneration
de 20 à 40 KEuros
Fonctions
- Consultant en stratégie
- Chef de projet informatique
- Responsable études, recherche, développement

Secteurs
- Environnement, développement durable
- Conseil en stratégie
- Energie (eau, gaz, électricité)

Résumé
Graduated in Summer 2018 from Bentley University with an MBA in Business Analytics that complements my Master's degree in Finance and Marketing obtained at NEOMA Business School, France.

Seeking opportunities in strategy or management consulting, business intelligence/analytics and innovation to capitalize on my 2+ years of experience in the energy and sustainability sectors. Available October 2018 and flexible in terms of geographic location and travels.

Having gained experience in quantitative and qualitative analytics, data management, market research and greenhouse gas emissions audits for energy management companies, energy utilities, low carbon solutions engineering firms and an investment bank, my strengths lie in my cross-disciplinary approach of environmental sustainability challenges and in my "data translation" capabilities.

Additional strengths include:
• Good understanding of the U.S. energy market and attending conferences regularly;
• Proficient in MS Office (incl. Excel advanced Analytics), SQL, SPSS, Tableau Prep + Software, Bloomberg, FactSet, Adobe InDesign and Photoshop;
• Familiar with Python, R, SAP, Oracle, Process Model;
• Strong communication and interpersonal skills and firsthand global/intercultural awareness, having lived in France, South Africa, Vietnam and the U.S.
• Fluent in English and French (native); intermediate German, learning Spanish.
Expériences professionnelles
sustainability consultant engie impact
ENGIE , New york
De Octobre 2019 à Aujourd'hui
Innovation offer analyst
SCHNEIDER ELECTRIC , Andover - STAGE
De Juin 2018 à Août 2018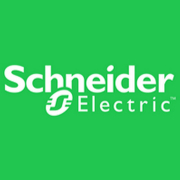 • Collaborated with the Finance, Data Management and Marketing teams located worldwide to gather intelligence.
• Retrieved data from the internal Design Portal tool using SQL and identified discrepancies with other database sources.
• Analyzed the sales data using Excel's Pearson Correlation and Time Series functions to identify growth opportunities.
• Developed dashboards and stories using Tableau Software to synthetize disparate information into strategic insights.
Merger and acquisition analyst – internship
NATUREO FINANCE , Paris - STAGE
De Juillet 2016 à Décembre 2016
Corporate finance advisory boutique providing financial and strategic advisory in the cleantech, renewable energy and resource efficiency sectors, targeting small and medium-sized companies based in Germany, France, the UK, Benelux, Switzerland and Italy.
• Screened Data, analyzed industrial sectors (Electronic technology, Cosmetics, Health & Safety, Food, etc.)
• Reviewed SME's portfolio and searched for potential investors
• Participated in firm valuation
Environmental auditor / consultant, intern
EY , Courbevoie - STAGE
De Janvier 2016 à Juin 2016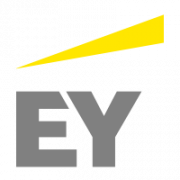 A multinational professional services firm. Largest multidisciplinary environmental team with over 500 experts worldwide.
• Audited the corporate social responsibility strategies of SMEs and the greenhouse gas emissions of natural gas and cogeneration plants for Cofely (ENGIE subsidiary), in compliance with European and national regulations.
• Supported the design of a new Carbon Strategy offering aimed at helping clients mitigate their CO2 emissions impacts.
• Assisted in the preparation of a bid packages and in the writing of a study on Marine Renewable Energies in the world.
Csr communication consultant
TOTAL , Paris la defense - AUTRES
De Septembre 2015 à Août 2016
Worked with the Communication Department on the improvement of stakeholder relations. Planned the interview of 35 stakeholders; collected and analyzed the results using Total's Stakeholder Relationship Management software; developed recommendations, wrote and presented the final report.
Marketing and communication assistant
Envirogroup , Saint-cannat - STAGE
De Avril 2015 à Août 2015
Environmental engineering and consulting firm specialized in decentralized and decarbonized solutions.
• Designed, planned and executed the marketing strategy of the company in a context of complete reorganization with the objective to redefine the firm's market positioning, extend customer base and support business decision making.
• Orchestrated the $30,000 budget marketing campaign in collaboration with a web design agency and represented Envirogroup at COP21, enabling a 20% increase in prospect and customer engagement.
Stakeholder communication consultant
EDF , Rouen - AUTRES
De Septembre 2014 à Septembre 2015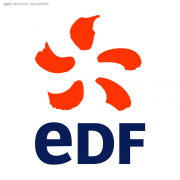 Led a quantitative study to help EDF improve its monthly Letter to inform locals on the operations and environmental data related to its biggest nuclear plant. Designed the questionnaire and collected 366 effective face-to-face questionnaires for data use. Used Excel's advanced functions to categorize opinions and determine improvement targets. Interpreted the statistical results and wrote the final report.

Formations complémentaires
MBA
Bentley University - Business Analytics
2017 à 2018
Concentration: Business Analytics
Coursework: Quantitative Analysis for Business, Data Management & Modeling, Optimization & Simulation for Business Decision, Strategic IT Alignment, Business Process Management, Designing for the Value Chain, Leading Responsibly, Negotiation, Global Strategy.
Master in Management (Programme Grande Ecole)
NEOMA BS - Finance
2014 à 2017
Major: Capital Budgeting & Financing Minor: Corporate Finance
• Graduated with Honors (top 1% of class out of 1200 students)
• Exchange study semester in Ho Chi Minh City, Vietnam, Jan.-July 2017
Classe Préparatoire ECS
Lycée Joffre - Mathematics
2012 à 2014
Two years of intensive study to prepare Concours enabling to enter top French Business Schools.
Mathematics (including algebra and statistics), Geopolitics, Philosophy, English, German, General Culture
Parcours officiels
NEOMA – Programme Grande Ecole

Anglais - Courant
Français - Langue maternelle
Allemand - Technique
Compétences
R Data Analysis and Visualization
Excel Pearson Correlation
Product Innovation Management