Résumé
Business-oriented with a strong drive, I have an extensive experience in strategic and tactical marketing, product development and project management in international retail organizations.
My previous achievements include innovative product line strategies, successful new product launches and significant costs optimization.
I am a committed and enthusiast team player with a strong ability to adapt to new situations. I thrive in dynamic and creative environments, where I enjoy leading a large range of activities with drive, initiative and attention to detail.
Originally from France, I have lived and worked in several countries. We moved to Denmark last year when my husband was offered a position in Copenhagen. From September to April, I developed a new range of wall décor products for my previous company as a freelancer and then focused on learning Danish. I am now eager to take on new challenges.
Expériences professionnelles
Senior project consultant
TAMIGO , Copenhague
Depuis le 02 mars 2020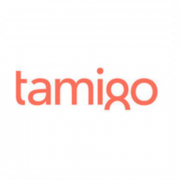 International project consultant
TAMIGO , Copenhague
De Janvier 2019 à Septembre 2020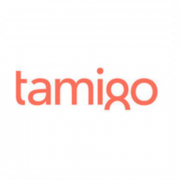 Senior product manager
DRAEGER LA CARTERIE - Hallmark, Nouvelles Images, Yvon , Paris - CDI
De Octobre 2016 à Avril 2018
Own Wall Decor (wallstickers, prints & posters...) and Gift presentation categories
2nd products business of the Group / Management of a Product Manager Assistant
Planning & Product Development
• Analyzed brands positioning and defined category USP's
• Identified new way to market our collections through marketing research
• Prepared business plans with targeted prices to identify breakeven point
• Partnered with the Creative Director for new products design and packaging
Operations
• Sourced components and suppliers and negotiated commercial conditions
• Defined Production specifications and validate prototypes
• Planned production and secured launch dates with the supply team
• Defined forecasts with the sales team and monitored products cycle
Retailing
• Defined and led all trade marketing activities: deliverables included
launch-package campaigns, samples, new merchandising solutions and presentation to the sales team
• Monitored sales performance and managed the life-cycle of products
Consultant
French Danish Chamber of commerce , København
De Janvier 2016 à Juillet 2016
Organized a new IT event: program definition, project follow-up with the different partners (Business France, FrenchTech), communication tools creation
Responsable du site internet et du journal
STOCKHOLM ACCUEIL , Stockholm
De Janvier 2013 à Juin 2015
Responsable e-commerce & marketing produits
NOUVELLES IMAGES SA , Paris - CDI
De Mai 2007 à Décembre 2012
Parcours officiels
NEOMA – Master Grande Ecole