Résumé
Emily Logan is an experienced Marketing and Communications professional with a demonstrated history of working in the luxury, fashion, and creative industries. Possessing cultivated skills in Communications and Public Relations, Marketing, Graphic Design, Project Management, and Brand Management, her ways of storytelling and creativity transcend traditional marketing and lend a unique approach to added value for stakeholders. Her processes prioritize the utmost strategic perspective whilst never compromising cultivated beauty and power of branding.

Emily's thesis was in Marketing and Luxury Branding Strategy (and the emerging Luxury Niche of Wellness) with an emphasis in the French (Parisian) market with international influence (USA, UK, Nordic Regions) (Thesis attached in Education below). After having begun her pedagogical journey at FIDM in Los Angeles with an AA in Visual Communications and Marketing, she continued on to receive her Bachelor's Degree focused in Marketing and Strategic Design Management from Parson's New School - The Paris College of Art and whilst there also obtained an Executive Certificate in Communications Design; prioritising the connection between artistic branding communications and elegant marketing research and strategy. Her studies also included Masters Executive Education formations from HEC Paris in Digital Marketing and Luxury Management (#1 Business School in Europe, #3 in the world according to The Economist). She also received certificates in Executive Education online from Yale (Digital Marketing) as well as Harvard University (Entrepreneurship) as transfer credits applied to her BBA Degree. She has also completed formations in the French language and culture at Sorbonne Université in Paris and has attained a certificate of French at level C1.

Having worked in the American market (Los Angeles + New York), the UK (London), as well as in France (Paris) and various international freelance clients, Emily holds a unique international perspective and carries a breadth of knowledge of these markets in addition to the major markets that she has also worked with (Japan, China / Hong Kong, Italy, Germany, Belgium, The Netherlands, and Korea).
Expériences professionnelles
International junior communications and media manager
LVMH , Paris - CDD
De Août 2019 à Aujourd'hui
-Serving on the Dom Pérignon International HQ (Maison) team primarily focusing on the Lenny Kravitz (2018 / 2019) campaign production and market execution, the not-yet-released (2021 / 2022) campaign production and market execution of creative, paid, owned, and earned media, and the Vintage 2010 Release (2020).
-Support the development and deployment of the 2019, 2020, and 2021/2022 international digital, communications, campaign, creative, media, marketing and content plans, in collaboration with marketing teams, PR & Event, visual identity, key markets (US, UK, IT, JP), and partner agencies (TBWA)
-Participate in the animation and the amplification of the contents of the brand on all online communication channels: social networks (Instagram, Facebook, Youtube), paid media (sponsored posts, OLV, display, SEA ...), brand website, e-influence, etc.
-Manage the editorial calendars of social networks and development of creative assets in connection with the digital agency in charge of their production: managing briefs, followed by publication and moderation
-Animate the website (Drupal) in accordance with the annual plan of the brand in partnership with our back-end web developer (GlassHouse)
-Manage communications and digital projects for key Brand Events and Campaigns (i.e. Lenny Kravitz 'Assemblage' series, Miami Art Basel, Campaign Releases, etc.)
-Monitor and analyze the performance / KPIs of activations, contents and platforms and reporting
monthly
-Coordinate international Market paid media plans (social, OOH, GTR, etc.) for 12 international Markets
-Conduct a digital and competitive creative intelligence to identify opportunities, suggest new content, and share best practices.
-Manage analysis and reporting of Facebook Analytics (Business Manager and Ads Manager), Google Analytics, Social Baker, Radarly, etc.
-Responsible for all English copy for the Dom Pérignon website and related content for use online and in PR communications.
Marketing and public relations manager
Rêve En Vert , London - CDD
De Juillet 2018 à Août 2019
-Created a strategy in expansion of creation of the brand's O/P/E Media and reformed business model focus in editorial strategy (B2C - B2B) as a leading authoritative brand in the 'honest luxury' fashion, lifestyle, and beauty space
-Lead the team in an international brand identity and content creation strategy to deliver exceptional creative through the direction of our creative agency and collaboration of our in-house Art Director.
- Supervised the Social Media and Sales team to carry out brand and business model objectives from an omni-channel perspective
-Managed strategy and execution for paid, earned, and owned media on key online (Podcast, Facebook, Instagram, Website, Twitter, etc.) and offline platforms
- Managed all macro and micro influencer campaigns
- Managed the Rêve En Vert Editorial platforms (blog and podcast) strategies, contributing writers, content development, etc.
- Effectively managed marketing tactics geared towards expansion to Nordic (Netherlands, Sweden, Denmark, Norway), French (Paris, South of France, Pays-Basque), and American (NYC, Portland, SF, LA) key Markets.
- Effectively managed back house web development and ensure all content optimization and web functions (SEO) as well as SEM (Google Ads) buys through agency
- Assisted in managing offline marketing programming for the brand with brands such as Equinox, Soho House, etc.
- Managed brand partnerships and collaborations
- Created and worked with various metrics and software to strategically analyze data in order to develop and carry out brand objectives + manage team responsibilities / communication
Freelance public relations specialist
YVES SAINT LAURENT , Paris - INTERIM
De Août 2017 à Octobre 2017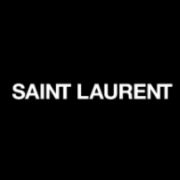 KEY ACCOUNT: Saint Laurent PFW show SS 2018
-Served on the Public Relations team as a freelance Marketing and PR specialist for the accounts of the Production Team Paris Fashion Week SS 2018 (debut Fall 2017).
-Worked on all creative collateral and media orchestration for the shows as well as administrative duties for the Oxford Fashion Studio team.
-Press communication + coverage in support of the 5 various accounts (brands) and their productions before, during, and after PFW 2017.
-Event management and execution of Run of Show for the events
-Assistant manager of intern teams + model agencies/management relations
Parcours officiels
NEOMA – MS Communications d'entreprises