Résumé
Gilles Bourdin joined Reprise Digital as EMEA Client Development Director in early 2018. His responsibilities include the relationship management and development of existing large international key accounts. He also leads global new business activities and international business development in EMEA.

Before joining Reprise Digital, Gilles used to work at NetBooster for 18 years, managing international sales and Key Account Management, giving digital strategic advice to clients such as Richemont, Hilton Hotels, Starwood Hotels, Accor Hotels, Euromaster, Office Depot, Crucial, Estee Lauder and several online-retailers.

Gilles has 25 years of experience in international business development within the Internet and Digital Marketing marketplaces, working in companies such as Société Générale, Escom, Scala Computer Television, Cognicase or Jobpilot (now Monster.com).

Gilles initially started the international expansion of the NetBooster group by opening the offices in Germany and the UK. Gilles was appointed COO in 2002, became an investing associate and co-founder in 2005 and participated in the IPO process in 2006. He has subsequently been Managing Director of NetBooster UK and NetBooster Germany, while always keeping hands on international affairs and group acquisitions.
Expériences professionnelles
Internatinonal client development director, emea
Reprise Digital , Zürich - CDI
De Avril 2018 à Aujourd'hui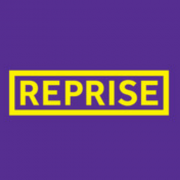 Développement international de grands comptes et Acquisition commerciale internationale (EMEA).
Directeur du développement international
NETBOOSTER SA , Paris - CDI
De Mai 2000 à Décembre 2017
Compétences
Organizational Development
Search Engine Optimization
Marketing and Social Cloud
Developement international
Centres d'intérêt
Nouvelles technologies
Histoire Européenne
Intégration européenne
Musique
Cinéma
Littérature
Photographie
Aquariophilie.