Situation professionnelle
Souhait professionnel
Poste
Investment Banking Analyst
Experience
Jeune diplômé(e)
Rémuneration
de 60 à 80 KEuros
Fonctions
- Cadre financier
- Chargé(e) d'analyse et d'ingénierie financière

Secteurs
- Banque de financement et d'investissement
- Banque de financement et d'investissement

Expériences professionnelles
M&a senior analyst
SCD Advisory , Sydney
De Janvier 2020 à Décembre 2020
• Conduct M&A markets and companies in-depth researches in various sectors (TMT, Energy, Mining & Utilities, Oil & Gas, Business Services) | 4 deals made €30M / €100M EV).

• Draft materials for actual/prospective clients (teasers, pitchbooks, memos).

• Perform financial analysis on potential sellers (financial modeling, Capex and Working Capital analyses, corporate valuation) and recommendations (sell-side, buy-side).

• Conduct M&A markets and companies in-depth analysis in Utilities (1 deal signed | €300M), Aerospace & Defense (1 deal pitched | €925M), Oil & Gas, and Business Services.
Cfa level ii - passed
CFA INSTITUTE , Sydney
De Janvier 2019 à Janvier 2020
• CFA Level II - passed: top 10% of all candidates (June, 2019).
The certification covers many topics such as Private Equity (PE) valuation methods,
mergers and acquisition (M&A), capital budgeting and capital structure.

• CFA Level I - passed: top 10% of all candidates (December, 2018).
Investment banking analyst
EXANE , Paris
De Janvier 2018 à Décembre 2018
• Perform markets and companies analyses for potential acquisitions (M&A, Partial Acquisitions, Spin-offs, Carve-Outs), in the FIG (€577M & €775M) and Oil & Gas sectors.

• Explore listed and unlisted investment alternatives (corporate valuation).

• Origination/execution of new transactions & fundraisings on acquisitions (ECM-DCM).

• Conduct sectors' studies and prospect researches in Small/Mid Cap Markets & drafted materials for clients (teasers, CIM, pitchbooks, NDA).
Investment banking analyst
NATIXIS , Paris
De Juillet 2017 à Décembre 2017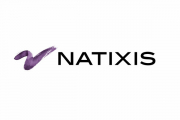 • Develop and promote new investment solutions (>€200M): company and fund selection (hedge funds, M&A), screening universe of investments, market/transaction analysis.

• Work on financing acquisitions for clients (hedge funds, pension funds, banks) in DCM & ECM (revolving credit lines, corporate debt, convertibles, equity).

• Conduct in-depth industry researches and company strategic/financial analysis.
Junior portfolio manager
AMUNDI GROUP , Paris - STAGE
De Décembre 2015 à Juin 2016
• Ensure the management of the Amundi own-account investment portfolio of €5Bn (performance optimisation, asset allocation/selection, seed-money), especially on private equity and real estate (€500M) in the context of the Amundi's initial public offering (IPO).

• Perform private equity funds valuations (IRR, track-record, TVPI, DPI et RVPI).

• Conduct in-depth companies' analysis, market reviews, financial analysis, and modeling (teasers, pitchbooks) for acquisitions and minority interest investments (€250M).
Private equity analyst
CREDIT AGRICOLE - STAGE
De Juin 2015 à Décembre 2015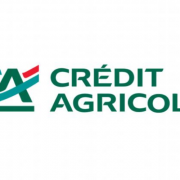 • Develop the asset portfolio of the bank (€1,5Bn), drawing up the strategy/investment policy (due diligence) for private equity investments (€125M).

• Perform companies' financial analysis and valuations: discounted cash flows (DCF), comparable method, enterprise value determination (EV), asset-based approach.

• Draft and present private equity investments (teasers, pitchbooks) selected (€125M) the financial management dashboards for the board of directors.
Vice president
ALTEO CONSEIL , Mont-saint-aignan - STAGE
De Juin 2014 à Mai 2015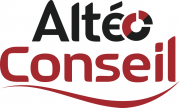 • Consulting studies to help businesses to develop themselves (business plans, business modeling, and financing rationale for raising funds).
Formation complémentaire
CFA LEVEL 2
CFA INSTITUTE
2018 à Aujourd'hui
Parcours officiels
NEOMA – Programme Grande Ecole

Anglais - Courant
Français - Langue maternelle
Espagnol - Technique