Résumé
* 10 ans de DIRECTION GÉNÉRALE pays et région, sur des cycles de vie d'entreprise très marqués : start-up, scale up et restructuration
* MANAGEMENT D'ÉQUIPES PLURI-CULTURELLES A L'INTERNATIONAL, avec 12 années d'expatriation entre Asie et Europe sur des marchés matures et émergents
* INTÉGRATEUR DE LA PRATIQUE DU DIGITAL au sein de fonctions historiquement non-digitales
* EXPERTISE en OMNICANAL AGROALIMENTAIRE couvrant circuits physiques et online, grande distribution, hors domicile et circuits professionnels
* STRATÉGIE DE MARQUES PREMIUM sur des marchés à forte croissance, où la compétition émane à la fois de multinationales et d'acteurs locaux dynamiques

Esprit entrepreneurial, positif, je suis souvent parti d'une feuille blanche pour développer le business, avec des résultats Avant/Après tangibles.
Approche pragmatique pour résoudre les problèmes business et humains.
J'aime créer un environnement où les collaborateurs peuvent s'impliquer au-delà de leur rôle.
Expériences professionnelles
Gm france benelux & mediterranean cluster
MARS INCORPORATE , Haguenau - CDI
De Février 2019 à Aujourd'hui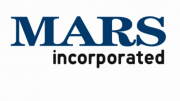 EUROPEAN BUSINESS LEAD IN HEALTHY SNACKING
Build & develop a new brand in the booming Healthy Snack category (cereals, fruits&nuts, organic, proteins bars).
Full P&L accountability.

Direct reports in 6 countries (key markets: France, Netherlands, Spain, Italy, Belgium, Israel) covering 8 markets.
Distribution: Modern Trade (check-out & in-shelf), Out Of Home (sport chains and fitness clubs, petrol,..), Impulse (Vending,..), Travel Retail (urban convenience, newsstands) and eCommerce (Amazon, Deliveroo,..).

First deliverables: launched the brand in 8 countries in 2019-2020.
Opened 33,000 points of sales, developed 8,000 sales displays to support trade partners, set up 5,000 hours in-store demos and tasting sessions, reached over 100M people via online (FB, Insta, Waze) and sampled 2M+ people via field marketing.
Outperformed Category Growth: double digit growth in a declining category (cereals).
Global vp ecommerce & digital marketing
ROYAL CANIN , Aimargues - CDI
De Octobre 2015 à Janvier 2019
DIGITAL TRANSFORMATION
Global catalyst in our digital transformation & omni-channel journey, including :

. Omnichannel strategy definition & execution
. Top2Top conversations with Amazon, Lazada (Alibaba), Flipkart, Rakuten
. premiumize online image in adherence with Brand values via media $ increase
. develop Perfect Digital Store Programme & eCommerce teams
. lead digital factory (40+people in agile mode) to scale up our new service portfolio with user-centric approach
. Global pilot with Google Digital Academy in London on "Digital Transformation Masterclass for C-suites "
. set reverse mentoring to Executive Committee
. identify talents for succession pipeline
General manager poland
ROYAL CANIN - CDI
De Janvier 2012 à Septembre 2015
TURNAROUND EXPERIENCE. +100m$ business (supply&demand).
Turned indirect distribution into direct go-to-market via own business units network.
Optimized one business unit, created a second one and had to close a third one.

Leader of both Demand & Supply management teams.
Reshaped completely the management team by buying new talents (external), boosting (internal) talents and bouncing whilst redefining all roles & responsibilities.
Managed to attract Europe #1 Pure Play Specialist in eCommerce to work with our Polish plant whilst diversifying our local online clients portfolio.

Business transformation.
Double shares of eCommerce sales into total sales.
Awarded Great Place To Work for the very first time and 3 consecutive years.
Started with189 employees, left with 285 on both Supply and Demand sides.
Net sales +55% and Profitability x1.8.
General manager romania
ROYAL CANIN , Bucarest - CDI
De Octobre 2007 à Décembre 2011
START-UP EXPERIENCE. <10m€ business.
Established 2 legal entities from scratch.
End-to-end management (marketing, sales, finance,legal,logistics)
Changed route-to-market by integrating sole distributor.
Created 4 distribution centers organized as independent business units.

Business transformation.
Ended up recruiting 42 people, including full local management team.
Net sales x3. Profitability from Year 1.
Marketing director japan
ROYAL CANIN - CDI
De Septembre 2003 à Septembre 2007
TEAM DEVELOPMENT & KNOWLEDGE SHARING.
1st business unit worldwide to merge Mars & Royal Canin local teams.
Member of local management team (only foreigner).

Transformation of marketing team from 3 to 17 people, including In-store merchandising, Training, Scientific Communication, Promotion, Event, Consumer & Customer Care.

6-month assignment in the APAC region with missions in China, Thailand, Taiwan & South Korea as coach for Best-practice sharing in online sales, in-store gold merchandising.
Global brand manager
ROYAL CANIN , Aimargues - CDI
De Janvier 2000 à Août 2003
GLOBAL PORTFOLIO MANAGEMENT.

Category management : super-premium feline ranges.

New products development with R&D and Commercial teams.
Range development via packaging optimization, pricing management & Merchandising tools creation.
Short team of 3 people.
Formations complémentaires
International Project Management
INSEAD
2002 à 2002
Leadership At The Peak
Centre for Creative Leadership - Exécutive éducation
2013 à 2014
Summer Session
University of California, Haas School of Business - corporate finance & marketing
1991 à 1991
General Management School
Mars University - General Manager
2011 à 2013
Google Squared Guru
Google - Digital Marketing
2016 à 2016
Parcours officiels
NEOMA – MS Etudes et Décision Marketing

Allemand - Notions
Anglais - Courant
Japonais - Notions
Roumain - Notions
Compétences
- Recommandations stratégiques globales
Centres d'intérêt
Éducation Musique Sport Design Entreprenariat