Résumé
Etudiant au sein du parcours Audit & Conseil sur le campus de Reims, diplômé en 2022.
Actuellement employé en tant qu' analyst M&A chez Veolia Environnement jusqu'au mois de février 2021.
Je suis à la recherche d'un stage de 5 mois en M&A/Private Equity à compter de mars 2021 pour compléter ma seconde partie de césure.
La législation française m'impose la réalisation de ce stage à l'étranger, au vu du contexte actuel j'espère pouvoir compter sur mon réseau Alumni pour relever ce défi.
Expériences professionnelles
Analyst m&a
VEOLIA , Aubervilliers - STAGE
De Septembre 2020 à Aujourd'hui
Researched for external development projects, within the framework of the Veolia group's strategic priorities.
Completed financial analysis and valuation of the various projects submitted by the Business Units to the Head Office.
Reviewed business plans and related financial analyses (notably valuations, synergies, ROI-analysis, etc.).
Realization of targeted prospective intelligence and global market study for VIGS (industrial services)
Auditeur junior
MAZARS , Courbevoie - STAGE
De Janvier 2020 à Mars 2020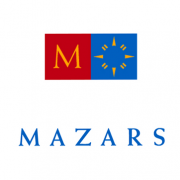 Worked on 8 different missions, mainly in TMT (technologies, medias, telecom) and healthcare.-
I carried out the audit of the social accounts and wrote the related interview reports. I worked on all the audit cycles.
Performed the account consolidation of three healthcare society.
Created the memos and final repports for clients presentation.
Contrôleur financier
Westlake Chemical ex-ARKEMA , Reims - STAGE
De Mars 2019 à Juin 2019
Preparation of monthly reports on manufacturing costs, presented at the monthly meetings of the Group's CFOs.
Carried an internal audit and a restructuring procedure in a french subsidiary.
Re-evaluated debt recovery insurance contracts for the entire group. -18% of fees in Mexico and Germany.
Developped new internal standards relating to accounting provisions.
Parcours officiels
NEOMA – Programme Grande Ecole

Français - Langue maternelle
Anglais - Courant
Espagnol - Technique
Chinois - Notions