Situation professionnelle
Souhait professionnel
Poste
Private Equity Analyst
Experience
Jeune diplômé(e)
Rémuneration
de 20 à 40 KEuros
Fonctions
- Chargé(e) d'analyse et d'ingénierie financière
- Cadre de gestion

Secteurs
- Capital investissement, business angels, sociétés de participation
- Banque privée, gestion de fortune
- Banque de financement et d'investissement

Expériences professionnelles
Assistant internal auditor-financial markets & asset management
SOCIETE GENERALE CIB , Paris la defense - STAGE
De Septembre 2020 à Aujourd'hui

▪ Supporting the SGUS investigation on Counterparty Credit Risk (CCR) regarding Central Clearing Counterparty's (CCPs) control points. Including but not limited to RWA, EAD & Stress Testing.
▪ Evaluation of the COVID-19 impact on the liquidity of the Banking-CCP nexus.
▪ Reporting and investigating in both English and French.
Treasury sales fx & derivatives intern
Scotiabank , Bogota - STAGE
De Décembre 2018 à Juin 2019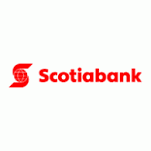 ▪ Responsible for the Forward FX (USDCOP) and Fixed Income (Colombian sovereign debt (TES)) portfolios monitoring, analysis and valuation; considering interest and exchange rates.
▪ Support to institutional and Corporate sales teams on Fixed Income, Forex and Derivatives operations with local and international counterparties.
▪ Macroeconomic analysis and monitoring of key economic indicators (i.e. DXY, USDCOP, BRENT, Metals) and monetary/fiscal policy.
▪ Analysis of Excel databases, VBA and Bloomberg to generate a financial weekly report and presentation concerning the US, Europe, and Emerging Markets.
▪ Implemented VBA to automate processes.
▪ Participation in meetings of local and global perspectives.
Formation complémentaire
Bachelor Finance & International Affairs
Externado University, - Capital Markets
2015 à 2020
▪ Fixed Income, Forex, Derivatives, Equities, Portfolio Valuation, Risk Management, Financial Modelling.
▪ Dissertation: Standardized derivatives market on agricultural commodities in Colombia. Grade 5/5.
▪ Two Best Academic Performance Scholarship (2015 and 2016)
▪ GPA : 4.35 / 5.0
Parcours officiels
NEOMA – Programme Grande Ecole

Espagnol - Langue maternelle
Anglais - Courant
Français - Courant
Allemand - Notions
Compétences
Reporting et Contrôle de gestion
Multilingual - French, English, Spanish
Centres d'intérêt
Politics Finance Traveling Acting Skills Daily press reading - interest in politics
geopolitics and their impact on the markets. OPA Finance Club NEOMA Business School Market analysis: Global overview
Equity
Fixed Income
Currencies and Commodities. Lifeguard (English) Disney Aulani Resort – JEM / Hawaii
USA Programme « Work&Travel Summer 2017» ▪ Trained in first aid (CPR
FBAO and AR) and aquatic rescues. ➢ Customer service
teamwork
patience
critical observation
attention to detail and tasks under pressure. Events Cast (Français) 12/2019-Present Animation Anniversaire France ▪ Shows and public speaking (200 people). ➢ Teamwork
leadership
communication
adaptability
empathy
tolerance
time management and creativity. Jairo MESA