Résumé
Performance driver & people connector, Jean-James is a people and organization effectiveness improver. Jean-James designs the most effective organization which will allow the employee to be strongly contributive & engaged, resilient and flexible.

Jean-James is able to design efficient action plan in order to quickly deliver strong results.

Jean-James grew up in large luxury cosmetics and perfumes retail family business. This gives him quickly the business ability which allows him to ace HR, organization and business/profitability improvement opportunities, linked HR and operations, and increase profitability.
Expériences professionnelles
Drh de transition
CEVA Logistics , Roissy en france - AUTRES
De Novembre 2017 à Aujourd'hui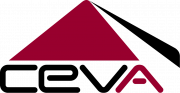 Member of the executive committee, team manager: 15 people
Design a new HR group organization / restructuring and growth context
Conduct new HR rules
New working time agreement
Conduct the Payroll BPO
Help business daly operations
Build the new HR P&L
Lead change management project
Management consultant
COLLINSON GRANT LIMITED
De Septembre 2017 à Aujourd'hui
Collinson Grant works with managers to restructure, merge acquisitions, cut costs, restore profitability, introduce lean operations, streamline supply chains and manage people better. Helping clients to exploit digital technologies successfully is an increasing part of our work. Our consultancy skills and diverse experience help us to achieve successful results in demanding situations.
Drh de transition
SONIA RYKIEL , Paris - CDD
De Juillet 2015 à Mai 2016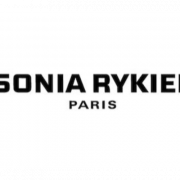 Hrbp france & benelux
MONEYGRAM INTERNATIONAL - CDI
De Novembre 2012 à Septembre 2014
Secrétaire général ( deputy general manager)
DIRECTIQUE , Paris - CDD
De Septembre 2011 à Avril 2012
Parcours officiels
NEOMA – International MBA