Résumé
Specializing in career/life transition and leadership coaching, since 2013, I assist my clients in examining their experience to date, their potential for the future and set them on the path of a new beginning.

I focus my expertise in designing results-oriented coaching plans for executive & mid-career clients/collaborators to achieve work-life balance and full potential in their jobs, during their expatriations or transitions. By developing strategic plans, enhancing their life/career and working towards their goals, I guide them to make the most of who they are and not just what they can do.

Experienced in Marketing Management and Business Development, I use Personal Branding methodologies combined with specific Marketing tools (SWOT, SMART…) to bring direction, creativity and renewed enthusiasm to professionals in career angst or career transition.
Beside from individual coaching, I am assisting Small and Medium Businesses in growing profitability and long-term partner relationship.
I am bringing my expertise in-house, as well, to help grow and retain employees.

I have been living and working in Asia since 2006, and now based in Kuala Lumpur, since November 2018.

I am an International Coaching Federation (ICF) member since 2013. I received the Associate Certified Coach (ACC) credential in 2016 and recently celebrated another coaching milestone by receiving the credential of Professional Certified Coach (PCC).
I am also a certified Emotional Intelligence (EQ) Practitioner by the CTAA.

Coaching & Consulting Expertise:
- Transition,
- Outplacement,
- Expatriation,
- Change Management,
- People and Team Leadership,
- Cultural Diversity,
- Career Management,
- Personal & Professional Branding,
- Effective Communication,
- Emotional Intelligence,
- Professional & Life Balance,
- Small and Medium Business Management,
- Marketing Management,
- LinkedIn.
Key infos:
- 17+ years abroad with 14+ years in Asia (China: 5, Vietnam: 2, Thailand: 6+, Malaysia: Since 11/2018)
- 8 years in Business Development & Marketing
- 7+ years in Talent Development & Career Coaching
- 6 years in the Digital Industry
- 3+ years in Hospitality and Travel Industry
Expériences professionnelles
Professional certified career & leadership coach
Lift Up Career Coaching PLT , Kuala lumpur
De Mai 2013 à Aujourd'hui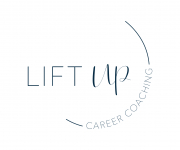 LIFT UP (formerly Your Expat Gate) is proud to help clients enjoying their career and life transition since 2013. LIFT UP has been working with a diverse range of professionals at all career stages.

Whether you are looking to start your career journey, become an assertive entrepreneur or looking to reach the next level, LIFT UP will assist with tailored coaching plans.


SPECIALITIES:
- Career Change
- Career Development
- Career Support
- Outplacement
- Entrepreneurial
- Personal Development
- Emotional Intelligence
- Leadership
- Cultural Diversity
- Team Cohesion
- Change Management
- Expatriation / Repatriation

CLIENTS FROM:
- Universities and Business Schools who want to wisely prepare their students to become the leaders
of tomorrow.
- Graduates who need guidance to step in the professional world.
- Mid-level to senior corporate professionals who need to re-think their next career step, get help with branding, strategic networking, interviewing…
- Successful mid-career professionals who are great at what they do but want to find something they're truly passionate about.
- Senior-level professionals (Managing Directors, CEOs) who are looking for support to manage complex professional & personal lives.
- Companies that need a boost to create a stronger team spirit.
- Expatriates who struggle to adapt in their new personal and professional environment.
Career transition coach - malaysia - thailand
Randstad RiseSmart , Kuala lumpur - CDI
De Juin 2019 à Aujourd'hui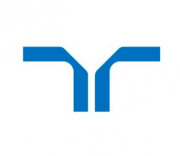 Randstad RiseSmart is the leading provider of contemporary career transition services for organisations in more than 40 industries and 80 countries.

Since 2007, Randstad RiseSmart has earned awards and recognition from more than a dozen organisations, including Bersin by Deloitte, Gartner Inc., the Brandon Hall Group and Best Workplaces for Women by Fortune magazine.
Randstad RiseSmart's Insight platform received one of the highest honours in the HR technology industry, being named HR Product of the Year by Human Resource Executive in October 2017, for it's innovation, ease of use and real-time tracking.

=> Appointed to deliver services to participants of Randstad RiseSmart as a freelance career coach. I coach participants as they move through career transitions within their current organization or to their next opportunity, whether that is a new job, career change or creative retirement. Leveraging my knowledge of the local job market, I help participants discover their focus, plan their transition strategy and execute it. I am a key member of a career mobility team partnered with other Randstad RiseSmart service providers, including branding experts and job concierges.
General manager - thailand
DiningCity Asia , Sheung wan
De Avril 2016 à Décembre 2017

DiningCity is an online dining platform, launched in 2009, in China mainland and is currently running in all major cities in China, Hong Kong, Singapore and Bangkok since 2016.
DiningCity's main business is helping restaurants to generate real time online reservations.

MAIN MISSIONS:
-> Managed the App launch & development in Thailand
-> Built relationships & partnerships with key stakeholders to create profitability and develop a healthy customer portfolio for B2C & B2B
-> Recruited, hired, and trained the local team of sales & marketing leads
-> Implemented a coaching program to grow and retain employees
-> Created budgets and developed marketing plans, focused on B2B

Career coach
Crown Worldwide Group , Bangkok
De Décembre 2015 à Novembre 2018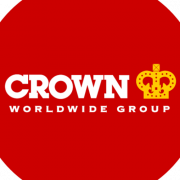 As a freelance partner, I guided newcomers in Thailand in their different stages of settling in, through leadership and career coaching.
Formation complémentaire
Certified Professional Coach
International Coach Academy - FORMATIONS ETRANGERES DIVERSES
2013 à 2015
Parcours officiels
NEOMA – BSc in International Business - IFI

Français - Langue maternelle
Anglais - Courant
Espagnol - Courant
Compétences
Executive & Business Coaching