Résumé
My experience is a mix of technical (IT Cyber Security, Compliance, Regulations), financial (metrics, reporting), management (30 people) and soft skills.

I initially worked as Network and Security Engineer (Cisco, Ubizen) and then moved to an Operation Management position for the Luxembourg Managed Security Services (Ubizen, Cybertrust). I created a Security Operation Center and then moved to a Service Delivery Manager role for local and soon Global Managed Security Services.
Lately I specialized in Partners Service Management including Verizon alliances in Switzerland. At the time I was managing 25 people in Luxembourg and Zurich, with excellence in mindset and customer service. I was also in charge of both Financial reporting and Operational metrics for the Managed Security Solutions of Terremark, a Verizon Company.

I was then in charge of the Product Management for two global Verizon Security products. I was engaged in the Audits performed on the Luxembourg subsidiary (ISO, SAS70, PCI,PSF for the local CSSF regulation, ...) and member of the local management team and co-Managing Director of the Luxembourg PSF entity.


Starting in 2008, I have been assisting StartechCompagnie/NeotechPro CEO during my exec MBA and free time.

I then became Head of Security at EBRC where I was in charge of the Trusted Security Europe line of business.

I then worked for Amazon in Luxembourg for the Information Security Assurance Europe group / Security Risk and Compliance team with a role focused on emerging regulations (GDPR...).
Expériences professionnelles
Senior manager
DELOITTE , Luxembourg - CDI
De Novembre 2017 à Aujourd'hui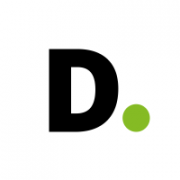 Helping organisation to successfully manage their current operations, business, threat landscape or business risks
- Managing & delivering advisory and consulting projects in various fields including infrastructure, datacenter, Cloud, Cyber Security, outsourcing, regulatory (GDPR) and compliance (Swift CSP)
- Assessment, audit, guidance and prioritisation of projects relating to the strategy, the operating model, the risk management...
Sr. security risk strategist eu
AMAZON , Luxembourg - CDI
De Février 2017 à Juillet 2017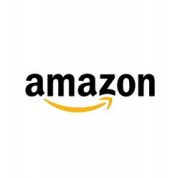 Information Security Assurance / Security Risk and Compliance
- Working on the guidance on emerging regulations (GDPR, E-Privacy,...) from a Security/Privacy point of view
- Third party, providers and projects security assessment and compliance to security policies
Head of security services
EBRC , Luxembourg - CDI
De Janvier 2014 à Janvier 2017
Sr. product manager for security solutions
VERIZON - CDI
De Septembre 2012 à Décembre 2013
Managing director
VERIZON - CDI
De Août 2012 à Août 2013
Metrics and management reporting
VERIZON - CDI
De Octobre 2011 à Septembre 2012
Head of emea government mss operations
VERIZON - CDI
De Octobre 2010 à Juin 2012
Strategic channel manager
VERIZON
De Mars 2010 à Juin 2012
Executive advisor
Neotechpro , Luxembourg
De Mai 2008 à Décembre 2013
Quality management representative (qmr) for luxemb
VERIZON - CDI
De Mars 2008 à Décembre 2013
Client & partner service manager
VERIZON - CDI
De Octobre 2007 à Décembre 2009
Formations complémentaires
Licence d'Informatique
Universite Henri Poincarre, Nancy 1 - INFORMATIQUE
1995 à 1996
Licence de Mathematiques
Université de Reims Champagne-Ardenne - MATHEMATIQUES/STATISTIQUES
1993 à 1994
Ingenieur en Informatique, TELECOM Nancy (ESIAL)
Telecom Nancy - INFORMATIQUE
1995 à 1998
Ingénieur en Informatique, spécialisation réseau
exec MBA
Neoma - RMS - Business Administration
2008 à 2010
Français - Langue maternelle
Anglais - Courant
Allemand - Notions