Résumé
Global Business Graduate with two Master's Degrees from ESADE Business School and the University of Virginia, specialized in Strategic Management. Past professional experience in Financial Services, Business Development, Strategy and Entrepreneurship. FinTech enthusiast who enjoys pushing itself out of his comfort zone. Additional experiences include background in Business Analysis, Internationalization Strategies, NonProfit Organizations, Negotiation, Analytical and Cross-cultural Communication Skills. Curious and adventurous mindset fed by travelling to new places during his free time, meeting new people and engaging new experiences.
Expériences professionnelles
Brand specialist
AMAZON , London
De Mars 2018 à Aujourd'hui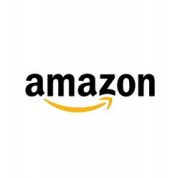 Fx analyst and dealer trainee
Rational Foreign Exchange Limited , London - STAGE
De Janvier 2015 à Janvier 2016

• Développement du portefeuille clients PME/ETI français – Acquisition de 100 clients, soit une croissance de 5% du portefeuille sur la période définie, de 2,000 à 2,100 clients.
• Identification des besoins en forex et vente de solutions de change aux clients existants, assurant la cotation, la négociation etle placement d'opérations sur les marchés des changes (comptant, contrat à terme et option).
• Analyse de la gestion de change clients ETI/GE et réduction de l'exposition aux risques – Maximisation de la marge
bénéficiaire annuelle de 3% à 5% en moyenne.
• Optimisation de la relation clientèle par un suivi téléphonique et physique régulier dans un but de fidélisation client et
d'éventuelles réactivations de clients inactifs – Augmentation du taux de rétention clients de 78% à 90%.
• Présentation hebdomadaire d'une analyse fondamentale de l'actualité de marchés auprès des agents.
• Pilotage d'un projet interne sur la gestion de la relation client (CRM) relative à une problématique de l'entreprise -
Elaboration de solutions créatives et novatrices à court terme et optimisation de la stratégie de rétention clients à long terme
dans le but d'améliorer la profitabilité et la fidélisation clients.
Business development – finance intern
Valorama , Paris - STAGE
De Juin 2012 à Décembre 2012

• Responsable de 48 propositions d'assurance de prêt internationales, de la pré-étude des profils clients à la constitution et
validation des dossiers de demande d'assurance - Recommandation de 4 nouveaux apporteurs d'affaires.
• En charge de la coordination entre les différentes parties impliquées (clients, banques, courtiers internationaux etc.) –
Accompagnement des clients dans la résolution de problèmes tout au long du processus.
• Analyse de marché, de la concurrence et de l'optimisation de la rentabilité des contrats remportés.
• Elaboration et présentation d'analyses comparatives de fonds d'investissement pour des produits d'épargne à moyen et long
terme.
Formations complémentaires
M.S. in Global Commerce
University of Virginia
2016 à 2017
Highly competitive program for business graduates focused on global business and management and building cross-cultural competencies through immersion and collaboration with three internationally distinguished institutions.
MSc in Global Strategic Management
ESADE Business School
2016 à 2017
Master Thesis: Internationalization Strategies of Chinese Internet Technology Companies
Certificate in International Management
Lingnan (University) College
2016 à 2017
B.A in International Business
Avans Hogeschool
2012 à 2016
Participated in a Dual IBMS Degree Program with NEOMA Business School.
Graduation Thesis: Customer Loyalty and Retention Strategies on the Foreign Exchange Market.
Français - Langue maternelle
Anglais - Courant
Espagnol - Technique
Néerlandais - Technique
Compétences
Stratégie achat et commerciale
Négociations Internationales
Optimisation des processus
, Gestion de projets et de partenariats
Centres d'intérêt
Blockchain
Entrepreneuriat
Intelligence artificielle
Œnologie
Rugby
Tennis
Triathlon.