Résumé
Company Rivigo Services Pvt. Ltd.
Job Title Account Business Manager
Job Duration MAR 2018 - Present
Products Domestic transportation, Full truck load, Part Truck load.
Job Description.
Account Business Manager for the Enterprise division of the company solely responsible for account
management of high revenue accounts, generating leads, planning the logistic distribution for our clients
through our network. Delivered customized solutions to clients to ensure a more efficient and responsive
supply chain for our clients.

Rivigo offers a wide range of surface logistics services: Prime (Full Truck Load), Zoom (Part Truck Load), Green (Cold chain)across 100+ cities pan India. We operate with a fully owned fleet of ~2,700 trucks and sophisticated technology along with the implementation of a unique driver relay model, resulting in shortest transit time (40-50% lower than industry)with high reliability for our clients. Our referrals from the long list of leading players (across industries) like Maruti Suzuki, ITC, Hero, Nestle, Reliance, Samsung, Micromax, LG Electronics, Ashok Leyland, Britannia, Marico etc., justifies the efficiency and the value add on which we bring into the overall business of the company. Some of the key benefits which our customers are deriving out of Rivigo:-

· Air/ rail equivalent transit times at lower costs – achieved through 'non-stop' run of vehicles using driver relay

· Lesser damages – achieved through less transshipments, use of customized safety devices and improved loading plans

· Lesser pilferages – through enhanced surveillance and tech enabled controls

· Improved transparency – through owned vehicles and real time tracking

· Precision – through end to end use of technology in the movement

Expériences professionnelles
Area sales manager
ZOMATO , Gurgaon
De Mai 2019 à Aujourd'hui
Account business manager
rivigo services private limited , Mumbai - VIE
De Mars 2018 à Mai 2019
Account Business Manager for the Enterprise division of the company solely responsible for account
management of high revenue accounts, generating leads, planning the logistic distribution for our clients
through our network. Delivered customized solutions to clients to ensure a more efficient and responsive
supply chain for our clients.
Devised business strategies by doing market research and also understood the Supply Chain to bost sales,
increase the profitability and customer base.
Onboarded clients like Reliance, CEAT, Thyssenkrupp, Pfizer etc. and was also responsible for managing
their complete Pan India distribution,
Complete Life cycle management of account like Mondelez, IGI, Epigamia, etc. to ensure maximum
customer satisfaction, retention and business expansion in existing accounts.
Business development manager
New Vision Softcom , Navi mumbai - AUTRES
De Février 2017 à Décembre 2017
Managed Enterprise Accounts Globally for their international telecommunications.
Vendor Management and Account management.
Procurement of devices, network and voice routes from Vendors.
Building business partners globally.
Stitching complete end to end Project Solutions as per requirement.
Responsible for sales of all product portfolio of the company.
Devised business strategies by doing market research and also understood the supply chain to boost sales, increase profitability and customer base.
Devised complete project solutions on a case to case basis.
Ensure customer retention and new product penetration.
Building CXO level contacts in accounts.
New product Development.
Carry out campaigns for clients on an international scales.

Business development manager
GLOBE TELESERVICES , Navi mumbai
De Février 2017 à Décembre 2018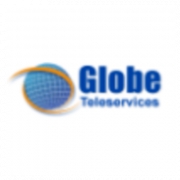 Business Development Manager
Globe Teleservices
Feb 2017 – PresentMumbai Area, India
Globe Teleservices is an international telecom services provider offering a comprehensive range of voice services, from wholesale voice to mobile video and VoIP, at highly competitive rates over one of the most extensive networks in Europe and Asia. We interconnect on over traditional TDM or VoIP Interconnect. We provide VoIP Carriers quick and easy interconnection, flexible payment term and access to quality routes.

Globe Teleservices offers technology-driven business solutions through a combination of process excellence, quality framework and service delivery innovations. Globe Teleservices providing businesses future-proof technology solutions in the areas of Mobile application based unified communications, network infrastructure, business applications, International Roaming voice and data solution.
Manager
Market Dynamics networks , Mumbai - AUTRES
De Mai 2013 à Décembre 2013
Products : SIEMENS EPABX, SYNTEL EPABX, CISCO Video Conferencing solutions, CCTV camera (Single and Project based orders), TATA telecom products
Job Description :
Managed the supply chain - Demand forecasting, procurement, logistics & warehouse management.
Devised & implemented new business strategies for boosting profitability and sales.
Did Market Research – including competitor analysis and also competitive product analysis.
Managed the team - taking reports, setting targets & set roadmap for the future.
Design and implement cost effective office automation projects on a case to case basis

Assistant manager
Vijay Engineerinf and Machinery company , Mumbai - AUTRES
De Juillet 2012 à Mai 2013
Products : Kirloskar Pumps, Motors, Valves, Diesel Engines & Engine sets.
Job Description :
1. Managed the warehouse and kept track of Products moving in and out.
2. Understood customer satisfaction and evaluated the value chain on that basis.
3. Devised new strategies for improving customer retention and profitability in business.
4. Initiated & administered the website, the SEO and brand development activities carried out online.
5. Led new Product & Market Research & also Customer Acquisition.
6. Designing Brochures and Leaflets.
Formation complémentaire
C/C++ programmer
NIIT - Information technology
2013 à 2013
Parcours officiels
NEOMA – MSc Supply Chain Management