AI and Big Data Conference @ Browns Covent Garden
AI and Big Data Conference @ Browns Covent Garden
2018-11-13 19:00:00
2018-11-13 23:00:00
https://www.neoma-alumni.com//medias/image/thumbnail_12823813225bc5ff523fe76.png
Browns Covent Garden
82-84 St. Martins Lane, Covent Garden
London
WC2N 4AG
GB
The London Club invites you to its event :Alumni from NEOMA, ESCP Europe, ESSEC, EDHEC and MIP Politecnico di Milano . Your partners and friends are welcome.AI and Big Data Conference @ Browns Covent GardenDateTuesday, November 13th. Start at 7:00 pm with talks and discussion followed by networking drinks and cocktail with canapes until 11:00 pm.ProgrammeConsumer market for next-gen AI is more promising than ever, there are significant changes looming over the horizon – most of which are spurred on by the trends of artificial intelligence. But how does big data play a role in all this?Join us and your fellow alumni from ESSEC, NEOMA, EDHEC,  ESCP Europe and MIP Politecnico di Milano to hear how recent advancement in data analytics will shape the future of AI.The conference will be followed by networking drinks and cocktail with canapes until 11:00 pm.The Speakers► Sukrit Dhandhania, Senior Manager, Digital - EY France whose role is to bridge the gap between business and IT and help organizations manage technology and information better.► Bertrand Sautier, Strategy and Sales manager at Iprova, a company that is transforming the way new products and services are invented by using data and technologies such as Machine learning.► Marco Palminiello, Partner at Evo - who will present Pricing optimization with AI and Big Data Self-Learning Tools.► Florie Roudet, Global head of customer acquisition at Just Eat, a company that uses big data and AI either through technologies provided by third parties such as Google or Facebook or through internal processes developed by Just Eat's Data team.PlaceBrowns Covent Garden 82 St Martins Lane. Covent Garden. London WC2N 4AGRegistrationFollow the Eventbrite link here. Looking forward to seeing you there.The number of places is limited to 100.ContactsLondon Club teamBoris, Cyrique, Soumaya & Aurélienlondon-club@neoma-alumni.com 
https://www.neoma-alumni.com/event/ai-and-big-data-conference-browns-covent-garden/2018/11/13/12856
Tribus internationales - 379 vues - 2 participants
mardi 13 novembre 2018
19:00 - 23:00
Browns Covent Garden

LONDON ROYAUME-UNI
The London Club invites you to its event :
Alumni from NEOMA, ESCP Europe, ESSEC, EDHEC and MIP Politecnico di Milano . Your partners and friends are welcome.
AI and Big Data Conference
@ Browns Covent Garden
Date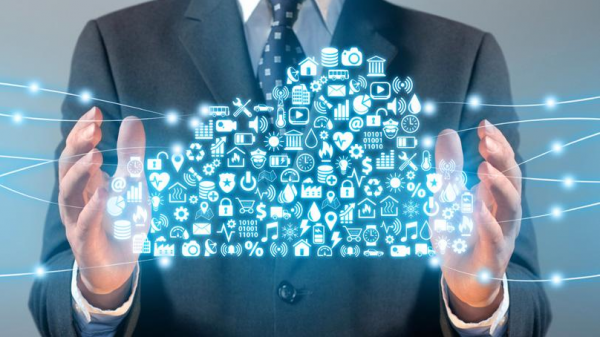 Tuesday, November 13th.
Start at 7:00 pm with talks and discussion followed by networking drinks and cocktail with canapes until 11:00 pm.
Programme
Consumer market for next-gen AI is more promising than ever, there are significant changes looming over the horizon – most of which are spurred on by the trends of artificial intelligence. But how does big data play a role in all this?
Join us and your fellow alumni from ESSEC, NEOMA, EDHEC, ESCP Europe and MIP Politecnico di Milano to hear how recent advancement in data analytics will shape the future of AI.
The conference will be followed by networking drinks and cocktail with canapes until 11:00 pm.
The Speakers

► Sukrit Dhandhania, Senior Manager, Digital - EY France whose role is to bridge the gap between business and IT and help organizations manage technology and information better.
► Bertrand Sautier, Strategy and Sales manager at Iprova, a company that is transforming the way new products and services are invented by using data and technologies such as Machine learning.
► Marco Palminiello, Partner at Evo - who will present Pricing optimization with AI and Big Data Self-Learning Tools.
► Florie Roudet, Global head of customer acquisition at Just Eat, a company that uses big data and AI either through technologies provided by third parties such as Google or Facebook or through internal processes developed by Just Eat's Data team.
Place
Browns Covent Garden
82 St Martins Lane. Covent Garden. London WC2N 4AG
Registration
Follow the Eventbrite link here.
Looking forward to seeing you there.
The number of places is limited to 100.
Contacts
London Club team
Boris, Cyrique, Soumaya & Aurélien
london-club@neoma-alumni.com